L'Tanya 'Sugarlips' Shields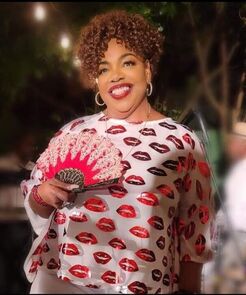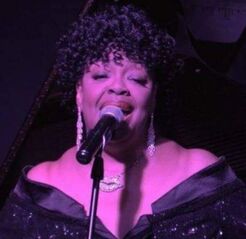 Upcoming Shows
-Sat-
30
DEC '23
7:30 PM
&
10:00 PM
Bio
A native New Yorker whose singing credentials span from choir concerts, private parties to national
competitions to international tours, L'Tanya has been humming hymns and singing songs since
childhood. Her vivacious personality comes across in her music. Whatever song she sings, she makes
it her own. Her musical foundation lies in the church where she is a member of the choir and can often
be found belting out a solo. Having very little formal training, you know that L'Tanya's talent is a gift
from GOD.
Since relocating to Atlanta, L'Tanya has been blessed to share the stage with some very talented
people. In addition to her singing career, she has theatrical credits under her belt. She has had major
roles in local productions of "WORK", "Delayed but Not Denied" and "Tambourines to Glory" by
Langston Hughes. Currently, Sugarlips is portraying the Queen of Soul, Aretha Franklin in the
theatrical production, Natural Woman-An Aretha Story. She was also featured in the major motion
picture "Dirty Laundry", starring Loretta Devine & Rockmond Dunbar.
L'Tanya was a soloist with the All Atlanta Chorus for 5 years where she performed with the award
winning Atlanta Symphony Orchestra. She participated in the Opening & Closing Ceremonies of the
Centennial Olympic Games, sharing the stage with B.B. King, Winton Marsalis, Stevie Wonder, Little
Richard and a host of other veterans in the music industry. Along with the Voice of Atlanta choir, she
recorded with the legendary Sir Elton John. 8 members of the choir which included L'Tanya's
melodious voice, joined Sir Elton on his US & European tours to promote the "Peachtree Road" CD
project. L'Tanya has released her first solo CD project entitled, Finally Its Love. As a soloist with Voice
of Atlanta (VOA) choir and now the leader of her own R&B and jazz band, you may hear L'Tanya's
voice anywhere.
When asked why she sings? L'Tanya replied, "I sing because I believe it's what GOD sent me here to
do, it's my purpose! "
Social Media