Willie Walker and Conversation Piece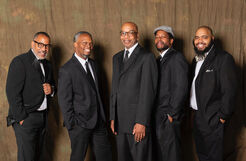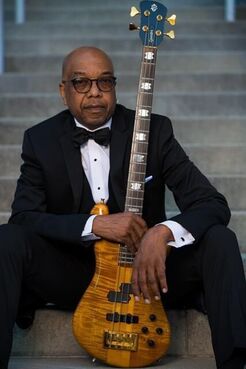 Upcoming Shows
Bio
Conversation Piece gives people something to talk about! The band is a successful and respected staple in Charlotte with a loyal following.
Conversation Piece members include Willie Walker on bass guitar and vocals, Carl Ratliff on saxophone and flute,, Darryl Payton on Trombone, Kevin Homesley on keyboards, Jerry Moore on guitar and Christian Whitley on drums.
Conversation Piece has been performing as a sextet for more than a decade. The six talented individuals with impressive musical backgrounds combine for a unique sound. Walker,, Ratliff, Payton, Homesley, Moore and Whitley bring together not only their love of music, but also, years of experience in the musical industry.
Willie Walker, the group's founder and leader, is a student of electronic music and composition. Walker has performed with Clarke Terry, George Howard, Barbara Weathers (formerly of Atlantic Starr), Sibyl Lynch, Najee and Dick Smith (formerly of Earth Wind and Fire). He performs vocals and plays bass on Discography: Alive and Kick In, Anthology of Beach Music, by Grammy Winner General Norman Johnson and the Chairman of the Board, with whom he also toured. In his early career Walker was a staff bassist for Sound Lab Studio with Tom Rowan, producer for Norman Conners. Walker is a former elementary general music teacher. Walker formerly served as staff bassist and orchestral arranger for Friendship Missionary Baptist Church with a membership of 8,000.
Currently Walker is composer and arranger for Conversation Piece Discography: Inside My Mind, Live at 831, L. A. Bop and is sideman for Grammy nominated Tom Browne, known for his hit Funkin' for Jamaica, Thighs High.
Social Media
Facebook