We're Open! Wed, Thu, Fri & Sat 6pm to midnight weekly.
Also, we're open to the 1st Tuesday of every month.
Come join us for live music, drinks and food.
Buy your tickets and/or reserve your table now! Limited seating available.
Next Show
Jazzsmith and Company Live $20.00
*Pay at the door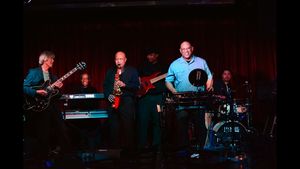 Show Info
6:00 PM
7:30 PM
Upcoming...